How to Measure Your PD
Company: veeglasses

Address:
How To Measure Your Pupillary Distance (PD)
What Is Pupillary Distance(PD)?
PD is the distance between the center of one pupil to the center of the other. Having a correct PD makes sure your eyes match up with the optical center of your lenses. If this number was not provided on your prescription by your eye care professional, you can measure it yourself.
Note: the average PD is between 54 and 78mm.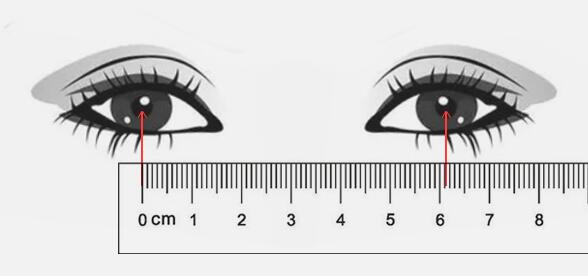 How To Measure Your PD?
step1.Position yourself arm's length from your friend or yourself approximately 8 inches (20cm) away from a mirror.

step2.Close your left eye and align the 0 mm over the center of your right pupil.

step3.Close your right eye and note the reading directly over your left pupil. That will be your PD.

step4.You also need to measure the distance from two pupils to the center of nose respectively to make sure that if you have two PDs(OD & OS).